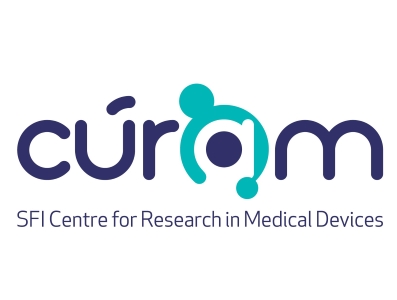 The MOSAIC Team at University of Limerick is the largest academic contributor to CÚRAM collaborating with six other academic partners including University College Dublin, Royal College of Surgeons Ireland, University College Cork, Trinity College Dublin, Molecular Medicine Ireland and National University Galway  as well as over 35 industry partners. As a result CÚRAM is establishing itself as a global hub of research expertise in medical device technology. Establishment of CÚRAM positions Ireland at the forefront of the worlds' medical device industry – a leading area of innovation, employment and export in Ireland.
CÚRAM's innovative approach incorporates biomaterials and drug delivery, tissue engineering and regenerative medicine, glycoscience and device design to enhance, develop and validate both traditional and new combinational medical devices from molecular design to device manufacturing.
Devices are developed with strong clinical collaborations to enable rapid translation of research findings to clinical application. Key to this approach has been the establishment of a unique network of synergistic national and international collaborations, integrating world-class academic, industry and clinical partners.
Key Objectives: 
Establish a world-leading Irish Medical Device R&D Centre to improve and enhance traditional medical devices and develop the next generation of medical implants, cell and drug device combination products to address unmet clinical needs 

Partner with local SMEs and multinational medical device and pharmaceutical companies to create new employment opportunities

Create training in medical device research and clinical application for academia, industry and clinicians

Develop Intellectual Property with commercial and clinical relevance and with licensing and spin-out potential